Kia

Leasing Deals.
Is Kia a good car?
If your looking for a great value for money, look no further, Kia offers a capacious range of vehicles ranging from small, large and everything inbetween. Kia has lifted the bar when it comes to their innovative technology which spans throught their vehicles, paired with unique designs and a smooth drive, they really are an amazing bang for your buck!
Is a Kia a good first car?
Kia's are renowned for being a great first cars! Usually on the cheaper end of the pricing, when it comes to leasing, they offer a range of low insurance group vehicles e.g. Kia Picanto and Kia Rio. Throughout the range the interior quality is sublime, due to Kia recently updating the look and technology in their vehicles. The value for money on our Kia leasing deals would be simply hard to miss.
Is a Kia a good family car?
When it comes to family cars, Kia are one of the front runners. Space and practically are essential to please a family and Kia have bags of both! From the school run to long family holidays Kia has a car to cater for all. From the compact Kia Ceed to the vast Kia Sorento there really are some spectacular options.
Is the Kia a good car for dogs?
Dog owners would look no further when they see the vehicles on offer from Kia. Plenty of space to accommodate all sizes of man's best friend.
Is Kia good for towing?
Although Kia isn't the most well-known brand for towing, you should be confident that their vehicles are perfectly capable. The larger Sorento and Sportage both have access for the additional Tow Package. This option enables Sportage owners to tow up to 2000lbs, and Sorento owners 5000lbs, which really is remarkable!
Is there a hybrid Kia?
Kia has an array of vehicles available in either Full HEV self-charging Hybrid or PHEV Plug-in hybrid options.
Is there an electric Kia?
Although it's only a small range, Kia do offer Electric vehicles. The Niro -EV and The Kia EV6 are prime examples of Kia's recent revamp and passion toward their electric vehicles. The EV6 particularly is a massive Flagship in the Automotive Industry and with the, soon to be released, EV9 on the way the innovation and range will only expand.
What's it like to drive?
Reviewers opinion
"I've had my Kia Sportage for around 3 months now and, I can honestly say, I've never been happier! Having a family with 3 kids, it can be difficult to find a vehicle suitable for fitting all of us in comfortably, along with plenty of boot space to put the luggage in. With the Sportage I never have to worry! I was also pleasantly surprised with the styling when it arrived. I wasn't expecting it to look so modern and sleek! Central Vehicle Leasing came up with the best offers I could find on the market and were so efficient. I will 100% be retuning when my 3 years are up!"
What does it look like?
Kia have really pushed the boundaries with their most recent designs. With sharp yet sleek edges, deep contours and angular headlights, Kia have excelled in their futuristic design. Throughout the Kia range you can find character and class bound to please any customer.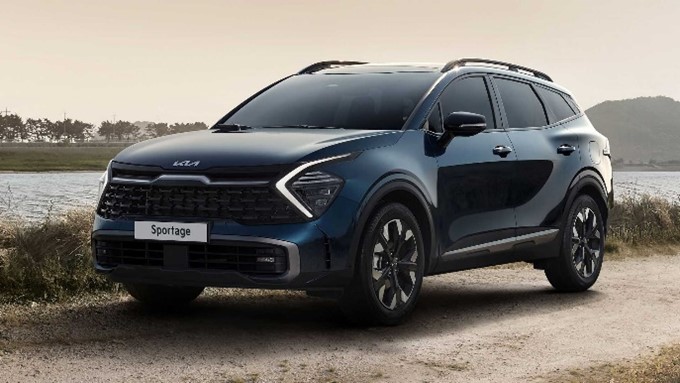 What's it like inside?
Opting for the minimalist approach, Kia have really modernised their design. Everything is within arm's reach without looking cluttered – Simple but effective! The centre display paired up with the 4.2" Supervision Colour Cluster Display gives a lovely premium feel.
Price and specs
Which is the cheapest model?
The Kia Picanto Range


How much does it cost?
Starting RRP from £12250 – Don't miss out on our special offer lease prices or view the full Kia range.
Similar brands
Your Might also like: