Audi

Leasing Deals.
Is Audi a good car?
Audi is easily one of the best cars you can buy, or in this case, lease. Audi's are great cars, and always have been, they are a sporty luxury brand with a full model lineup. They have something for everyone from small hatches to big SUV and high performance to luxury saloon. They score highly for innovation, design, and build quality. There is no wonder they have held the prestige level they do today and have remained the sought after badge for so long in the market place. Central UK vehicle leasing always has the best Audi leasing deals
Is a Audi a good first car?
An Audi could be the perfect fit for a first time driver. A great first car could be the Audi A1 a smaller hatch offering from Audi offering sleek looks and cheaper insurance. The sporty apparel and high tech capabilities also attract a younger market or new driver.
Is a Audi a good family car?
Audi have a incredible range of vehicles to offer and more than accommodate the family car driver. with Estate versions of the A4 & A6 to the whole Q range (SUV) inc the Q3, Q5 & 7 seat Q7, even Electric with the E-Tron SUV! There is something to suit everyone. They even cater for the petrol head family with the legendary RS6! all of these and more offer comfort for all the family, plenty of leg room and boot space - basically all you could want or need.
Is the Audi a good car for dogs?
An Audi could be the perfect option for a dog owner. The majority of Audi's range offer ample boot space for your little furry friend and the Q range (SUV) can even cater a larger furry companion too!
Is Audi good for towing?
Audi have a large range of engines available across all of the models. Near all are capable of towing small to large trailers. And with Hybrid, Electric and High Power Diesels also available in the larger models, offering more torque than you can waive a stick at! Audi definitely make a good option for towing.
Is there an hybrid Audi?
Audi have an Extensive Hybrid range from their mild Hybrid tech now being part of the majority of their ICE engines to Full HEV self charge hybrid and PHEV plug In hybrids also available across most of the range.
Is there an electric Audi?
Audi has its own Electric range of vehicles or 'E Range' called E-Tron. Currently Audi E-Tron cater for all, offering Family solutions like the Q4 E-tron & E-tron SUV / Sportback right through to the E-Tron GT offering sleek luxury and High performance - AND they are looking to extend this range further (Watch this space)
See our latest Electric offers
What's it like to drive?
Reviewers opinion
"I find Audi to be the ultimate driving experience, offering refined Luxury, comfort and performance. My go to every time with superb offers available from Central Vehicle Leasing" (independent CVL customer review)
What does it look like?
Audi have a distinct look and can not be confused with any other brand. All of their vehicles offer sleek rounded curves topped with the signature big grill up front. Even the lower models in the ranges scream pure class in luxury and sporty aesthetics.
What's it like inside?
Audis are famed for their simplistic Style and comfort with the recent upgrade in technology offering Audi Virtual Cockpit amongst other advancements inside a new Audi is a sought after place to be.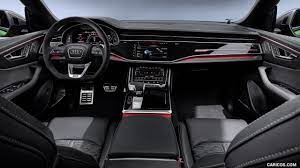 Price and specs
Which Audi is the cheapest model?
The AUDI A1 Range


How much does it cost?
Starting from rrp £19,935 - see our best special lease Audi offers or the whole range of Audi offers.
Similar brands
Your Might also like: